8 Wintery Christmas & New Year's Cards From Small Businesses
At a time where you might not be able to see friends and family for the holidays, a handwritten card is a lovely way to wish your loved ones Happy New Years and tell them you are thinking of them.Here are 8 unique designs that will brighten anyone's day.
List compiled by Kat (@books.in.the.village).
Samantha Paris Illustrations offers a variety of products including candles and art prints, which are all bookish and lifestyle themed. Her latest addition to the store are beautiful Christmas cards, which are all designed by Sam herself. They come in packs of 6 and 12, which will save you money! (My favourite is this gorgeous deer design, but they are all stunning!)
samanthaparisillustrations.co.uk
Ohh Deer is a stationary company which works with over 100 independent artists around the world to bring you gorgeous designs on a range of stationary, greetings cards and gifts. Part of the profits go back to these designers, supporting independent artists around the world! These cute christmas greetings cards come with an enamel pin, making them a card and a gift rolled into one!
Literary Emporium stocks a wide range of gorgoues book-inspired items, including enamel pins, t-shirts, jewellery and stationary. They have a selection of greetings cards, including a Christmas themed one and a Winter themed card. They also have birthday cards for specific months, which are a really nice touch! All of the greetings cards have a literature theme, featuring bookish quotes and beautiful designs. Literary Emporium also has low shipping costs both within the UK and also internationally.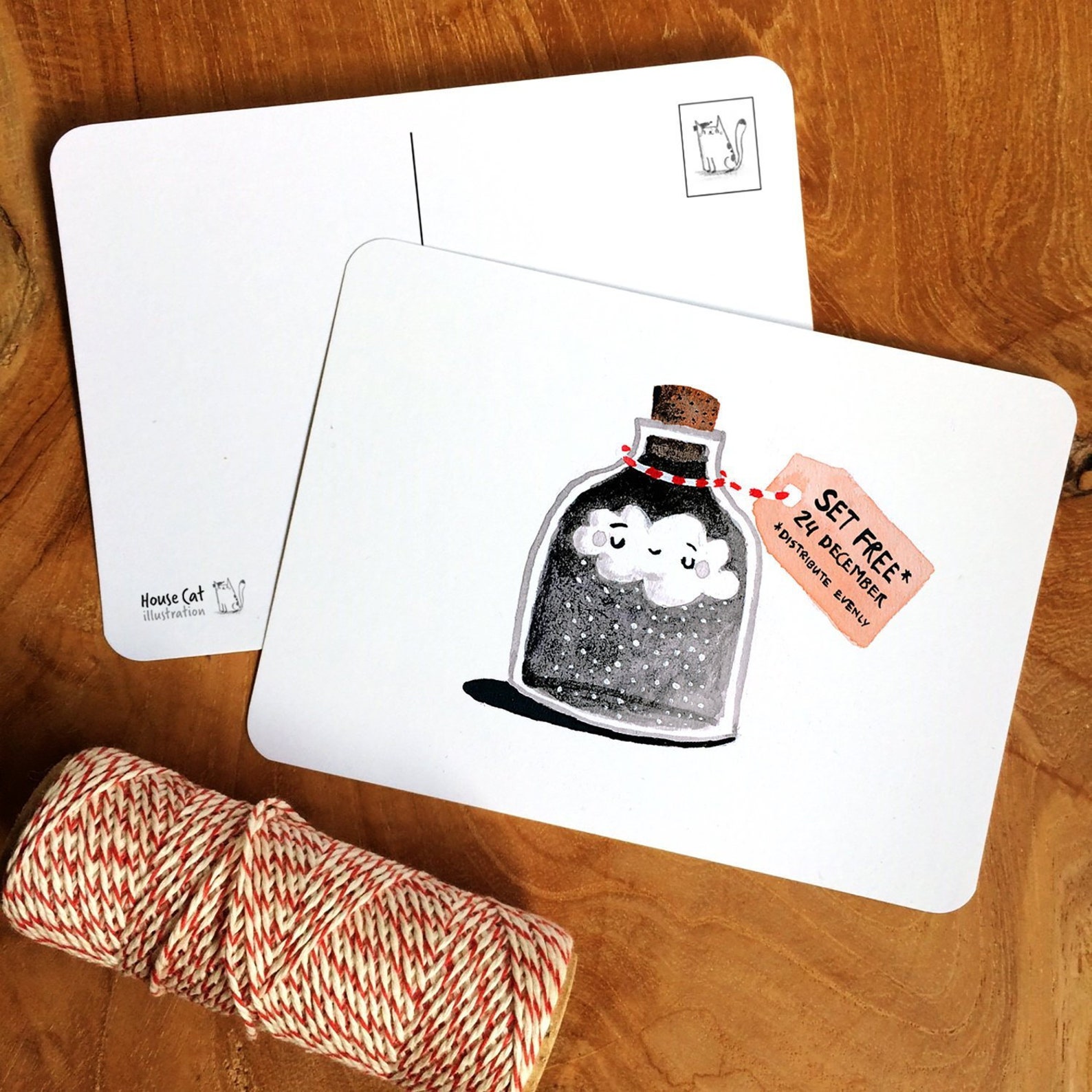 House Cat Illustration offers beautiful designs as postcards and greetings cards. I love this super cute Christmas postcard, and I think it's very unique to send a postcard rather than a traditional folded card! They also offer free delivery worldwide, which makes these cards a bargain for international shoppers!
housecatilllustration.etsy.com
(Also available at literarylipbalms.com)
The Pear in Paper is a one-woman local Irish business which produces beautiful hand-printed greetings cards. They are dedicated to being environmentally friendly; cards are printed on tree-free paper with recycled envelopes, and there's no electricity involved in the printing process.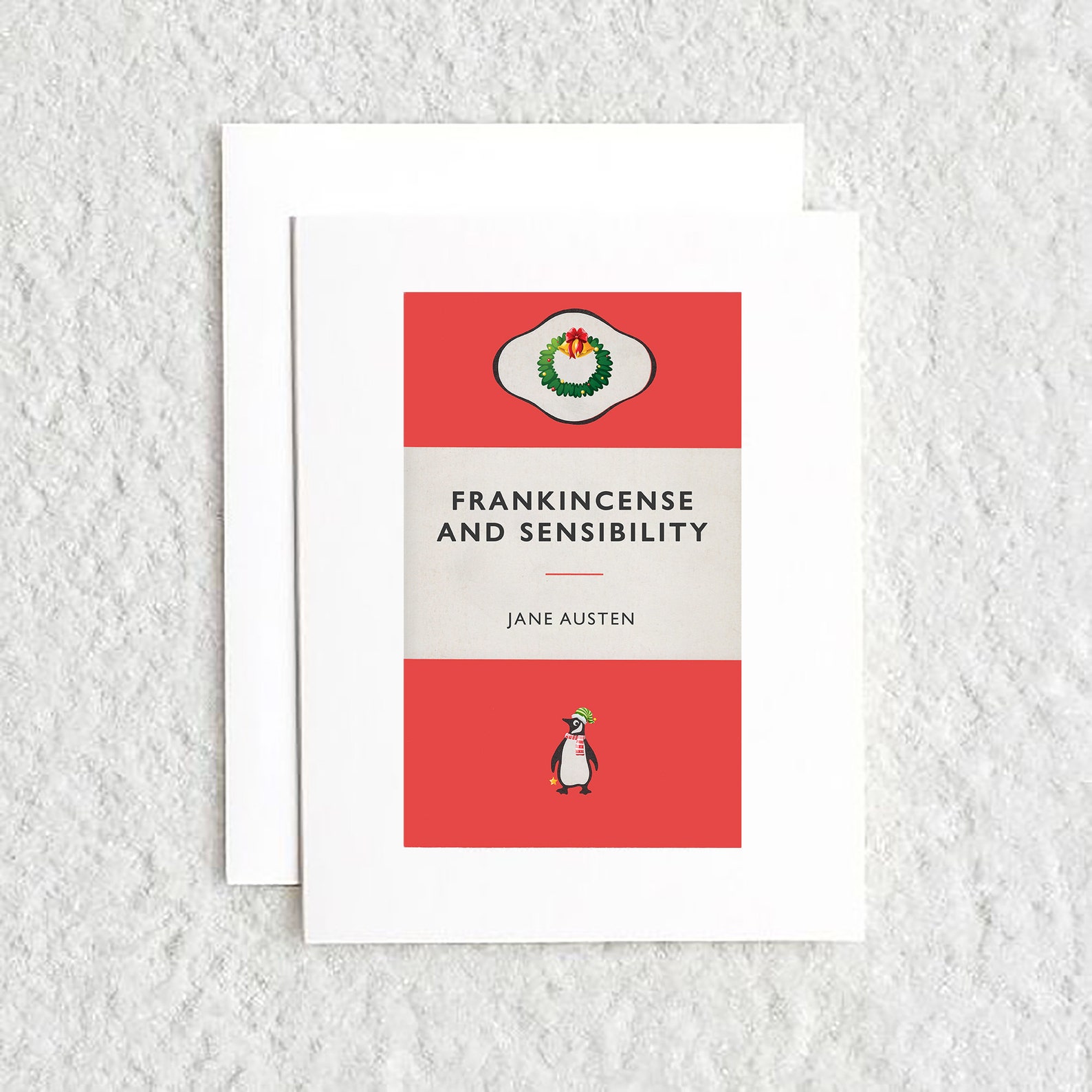 Witty Wall Art Design are a London-based company which offers a range of book-inspired art products. Their range of literature pun christmas cards includes "Frankinsense and Sensibility", "To Fill A Stockingbird" and "Count of Monte Christmas" (and there's so many more!). These will make the perfect greetings card for all your bookish friends!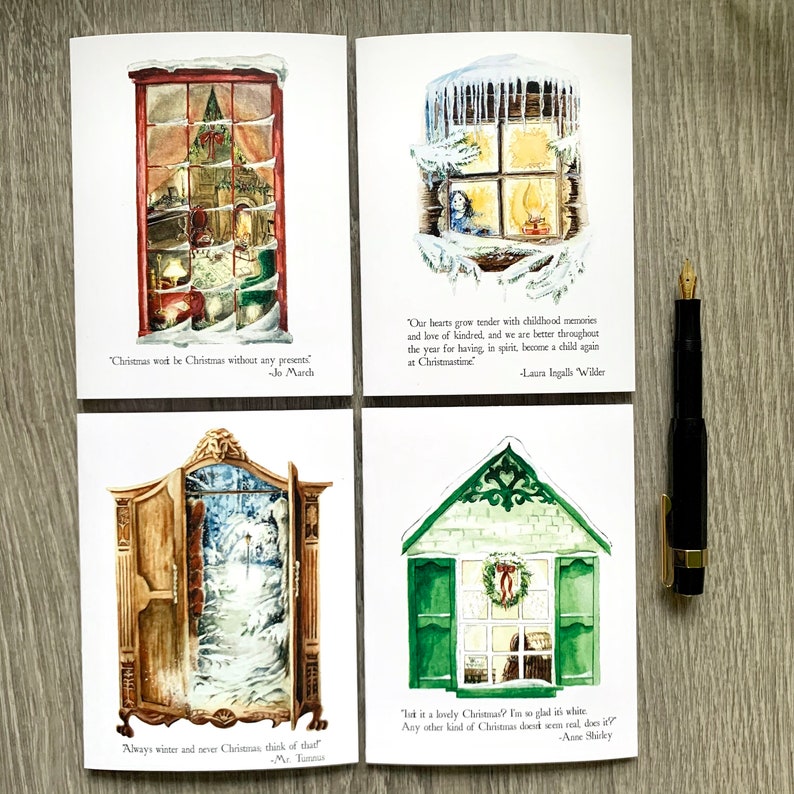 Web And Moss design a range of beautiful art products which are inspired by literature and nature. They have four Christmas card designs with stunning watercolour prints, featuring quotes from classic books such as Little Women, The Lion The Witch and The Wardrobe, and my personal favourite, Anne of Green Gables.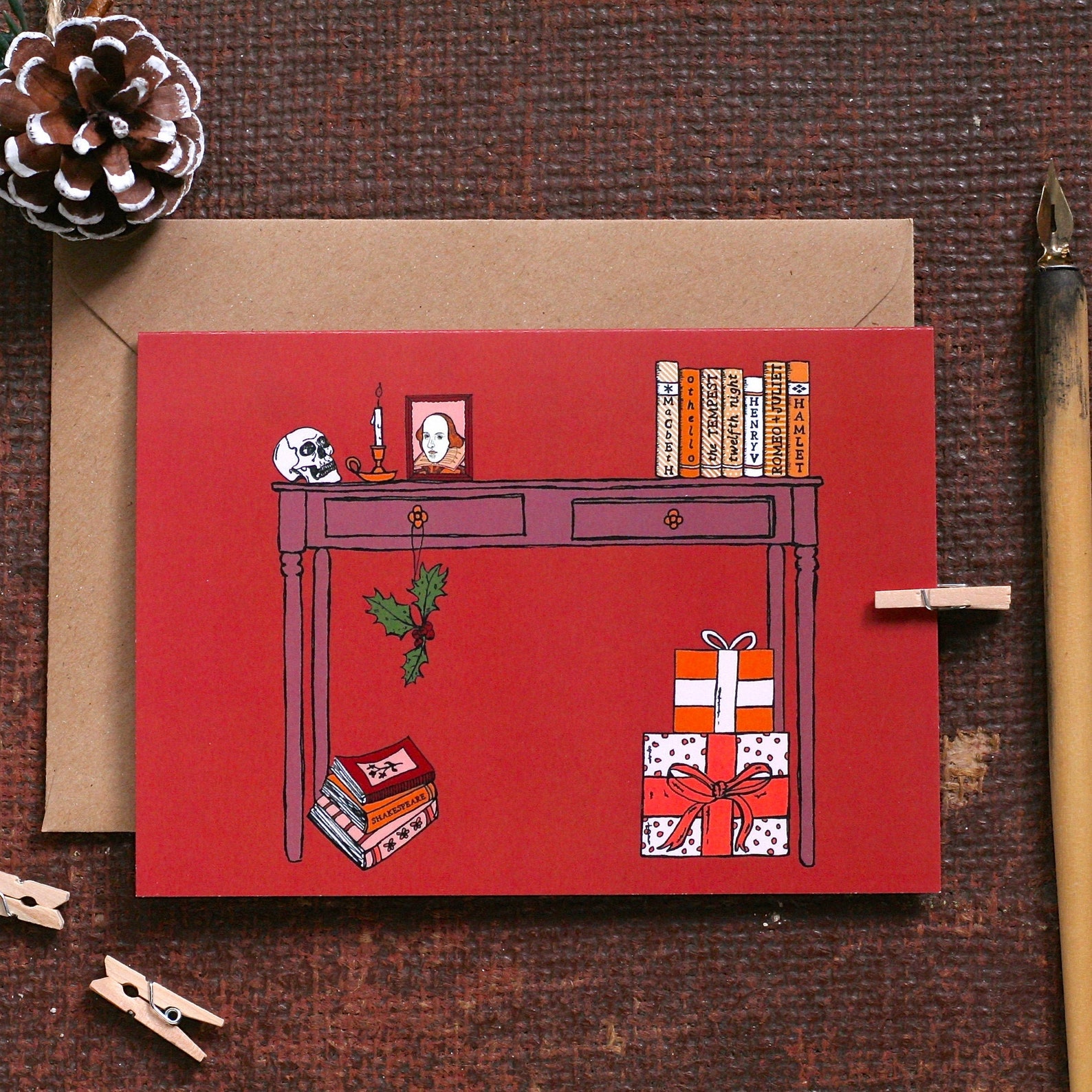 Illustrations By Laura Crow is a UK-based business with a selection of literature and fandom-inspired Christmas cards, including fandoms such as Sherlock, Dr Who, Lord of The Rings, Brontë, Jane Austen and Shakespeare. I love this Shakespeare-inspired card with all the books lined up - it would make the perfect gift for bookworms.
Leave a comment